Wheeler Auxiliary Pilots 6th Grade Adventure in Leadership Program
October 7, 2020
Our new Adventure in Leadership program engages Wheeler and Hamilton 6th Grade students through experiences that extend classroom learning into the outdoors while helping develop the social-emotional skills students need in the classroom and beyond. 
Adventure in Leadership connects students through practical and positive communication while exploring the inner workings of group dynamics and hands-on skills. Students gain confidence and build trust with their classmates and teachers as they work through a series of unique outdoor challenges that focus on problem-solving and decision making. At the end of each activity, small group discussions offer students time to debrief, discuss, and reflect on their experiences.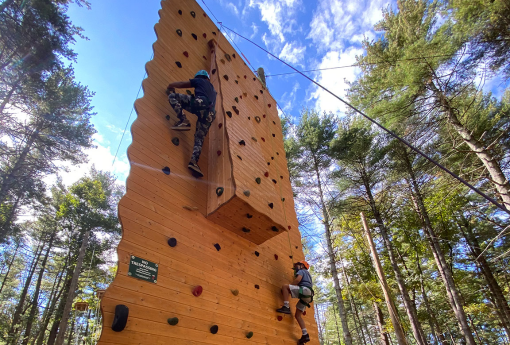 The new class is another benefit of having our 6th-grade program at the Wheeler Farm campus in Seekonk, MA. The adventure-based program uses the school's low and high challenge ropes course. Every 6th-grade student participates in four cycles of Adventure in Leadership throughout the year, with each 8-day cycle culminating with students having the confidence to master our 40ft climbing wall and other Ropes Course high elements.